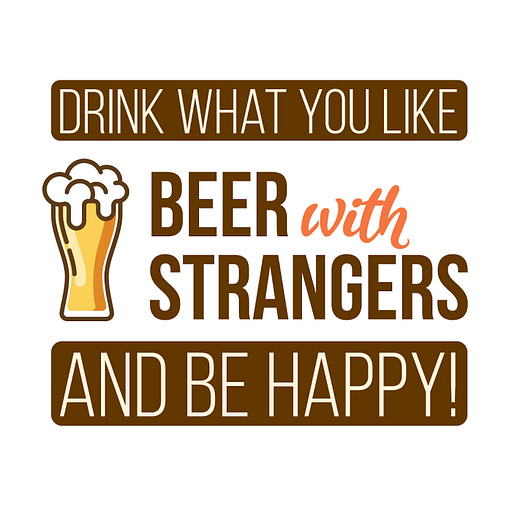 Aug 20, 2020 • 32M
DC Beer with Garrett Peck
A town by town look at the past and present of American beer culture featuring beer writers, historians and industry professionals.
Public historian Garrett Peck traces Washington DC beer culture from colonial days through prohibition, sharing stories of bootleggers, Tories, and how Scotland's beer culture jumpstarted American brewing in Alexandria.
About the Guest:
Garrett Peck is an author, public historian and tour guide in the nation's capital. He leads tours through The Smithsonian Associates, and his Temperance Tour of Prohibition-related sites has been featured on C-SPAN Book TV and the History Channel program "Ten Things You Didn't Know About" with punk rock legend Henry Rollins.
He was featured on a two-hour documentary about Prohibition by the Smithsonian Channel. His eighth book, A Decade of Disruption: America in the New Millennium, was published in spring 2020.
Peck was involved with the DC Craft Bartenders Guild in lobbying the DC City Council to have the Rickey declared Washington's native cocktail in 2011.
He researched and pinpointed the Washington Brewery site at Navy Yard, and is particularly proud that Green Hat Gin is named after a character Peck wrote about in Prohibition in Washington, D.C.: congressional bootlegger George Cassiday.
He has lectured at the Library of Congress, the National Archives, and the Smithsonian Institution, and often speaks at historical societies, literary clubs and trade associations.
Peck is on the board of the Woodrow Wilson House and is a member of the Association of the Oldest Inhabitants of D.C. A native Californian and graduate of the Virginia Military Institute and George Washington University and U.S. Army veteran, he lives in Arlington, Virginia.
His books include:
Prohibition in Washington, D.C.: How Dry We Weren't
Capital Beer: A Heady History of Brewing in Washington, D.C.
His biography of Andrew Wales can be read for free online on the Alexandria Historical Society website.
The rest of his work can be found at www.garrettpeck.com
⛪ 🔯 📖 📚